Skateboarding is all about creativity, and pushing the limits of what you can do on a board. But there's one crucial aspect that often gets overlooked: the importance of wearing the right skateboarding shoes.
When it comes to skateboarding, having slip-resistant shoes can make a world of difference in your performance and overall experience. So, let's dive into why slip resistance matters and explore some popular skateboarding shoe options on the market.
Slip resistance is a vital factor in skate shoes because it directly affects your grip on the board. Skate shoes are specifically designed with a sticky rubber outsole that provides excellent traction on the grip tape. This grip allows you to maintain control over your board, especially when you're doing your best skateboard tricks, slides, and grinds. Without proper slip resistance, your feet may slide off the board, causing you to lose balance and potentially leading to injuries.
While I tend to wear the same skateboarding shoes, my go-to is Vans or Nike SBs, my kids have also tried out Adidas gazelles and DCs. So I've put together a little review of each one to help you out if you're looking for a new pair of skateboarding shoes.
Nike SB Chron
One popular skate shoe brand that has gained recognition for its slip-resistant qualities is Nike SB. The Nike SB Dunks have become a staple among skaters worldwide. These shoes feature a durable suede or leather upper and a grippy rubber outsole that ensures optimal board feels and control. The cushioning technology in the midsole also provides impact protection, making them a great choice for high-impact skateboarding.
Vans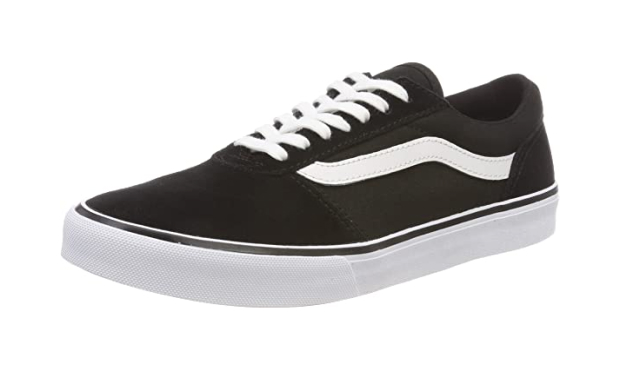 Vans are an iconic skate shoe brand that has stood the test of time. They were my first ever pair of skateboarding shoes and are known for their classic style and functionality and have become synonymous with skateboarding.
The vulcanized rubber outsole of Vans offers superior grip and flexibility, allowing skaters to feel connected to their boards. With various models like the Old Skool and the Sk8-Hi, Vans caters to different skate styles and preferences, while always delivering reliable slip resistance.
Adidas Gazelle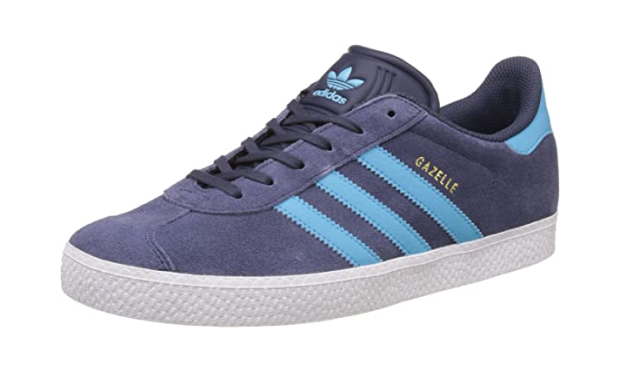 My 13-year-old son prefers to wear Adidas Gazelles over Vansl. They have a suede upper and a rubber outsole designed to provide excellent grip on the board. The Gazelle's sleek and minimalistic design appeals to skaters looking for stylish shoes without compromising on performance. Whether you're hitting the streets or the skate park, the Adidas Gazelle offers both style and functionality.
DC Kalis Vulc
DC Shoes, specifically the Kalis Vulc model, has also gained popularity among skaters. With a heavy emphasis on skateboarding, DC Shoes offers a range of options for skaters of all levels.
While some DC's can be a bit on the chunky side, the Kalis Vulc is more slim-line, like the Nike SB. They combine a durable upper with a grippy rubber outsole to deliver the traction and control needed for precise skateboarding. The cushioned insole provides comfort during long sessions, making them a solid choice for skaters who want both performance and comfort.
When it comes to choosing the right skate shoe, it's essential to consider your own preferences and style of skating. Some skaters prefer a more cushioned shoe for impact protection, while others prefer a thinner sole for an enhanced board feel. It's crucial to find the right balance between slip resistance, durability, comfort, and style that suits your individual needs.
Slip resistance is a critical factor to consider when choosing skate shoes. Wearing the right shoes can greatly enhance your performance and keep you safe on the board. Whether you opt for the Nike SB Dunks, Vans, Adidas Gazelle, DC Kalis Vulc, or another brand of skateboard shoes, look for something that provides the slip resistance and functionality necessary for a great skateboarding experience.
If you wear a shoe brand that you want people to know about, leave us a comment or get in touch and we can feature them in a post.
Happy skating!