After being forced to close its doors back in 2021, there is a big Rush skatepark-sized hole in my life and the skate community of Gloucestershire. It was a nationally recognized facility based at Brimscombe Port, near Stroud for both BMX, skateboarding, and scooters, and made you feel like family every time you visited.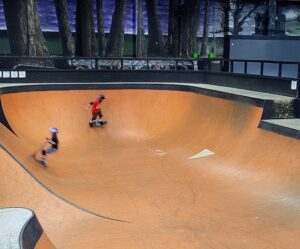 It was where my kids learned to ride and where I got back into skateboarding in my 30s. Anyway, enough nostalgia because I have some great news. The Rush skate park is set to return! And bigger and better than the first one.
So, here's what I know so far about the plans for Rush No2:
The estimated date for the development of the new site is 2025.
The new Rush skatepark will be located at Putloe near the A38, between Junction 12 and 13 of the M5.
The plan is to build a 12,000-square-meter building with ramps for all abilities.
The site will include shops, spectator stands, broadcast facilities, a cafe, soft play, and parent areas.
The Rush team will continue to offer training sessions and host competitions.
While the Rush Sports Community Trust (SCT) has legally exchanged an option for land, it's still subject to planning permission and funding before they bring the skatepark back.
Artist impressions of what the new Rush Skatepark will look like have been published in Punchline for a sneaky peak at what we can expect.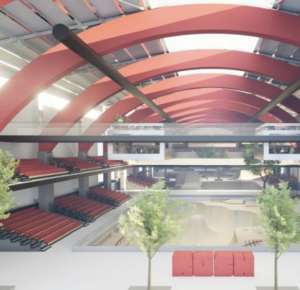 While we're waiting for construction to start on the new Rush skatepark, you can check out some of the other great indoor skateparks in the UK.