This group of young Bolivian skateboarders is using their passion for skating and culture to empower indigenous women in Bolivia. Known as Imillaskate (Imilla meaning "young girl"' in Aymara and Quechua), they are a collective of female athletes who are known for skating wearing a traditional Spanish skirt called the Polleras. The skirt is worn with pride, as a symbol of their heritage, and as an advocacy of inclusion.
Why do the Imillaskate wear polleras
The Polleras, a colorful and bulky skirt has its roots in the 16th-century Spanish conquest when it was introduced to Bolivia by Spanish colonizers. At the time it was imposed on the native population of Bolivia as a way of reinforcing a style worn in Spain. Over the centuries, the Pilleras were adopted by indigenous women and became part of the local identity and inspired cultural pride whilst being a reminder of rural oppression.
Starting out in 2019 as a group of friends getting together to practice skating whenever they had a spare minute. The Imillaskate has evolved into 9 official members, who decided to wear the Polleras as a symbol of progress and identity. They wear Polleras with pride whenever they skate and compete professionally. They also spark social movements and encouraged young locals to embrace their culture.
Wearing the Polleras is a reminder of their oppressive history, and also a symbol of progress, authenticity, and empowerment.
Their mission is to popularise skate culture in Bolivia and create opportunities for younger generations while maintaining a strong focus on their roots, and they are definitely achieving their goal. Their story has been featured in Vogue, National Geographic, and The Guardian.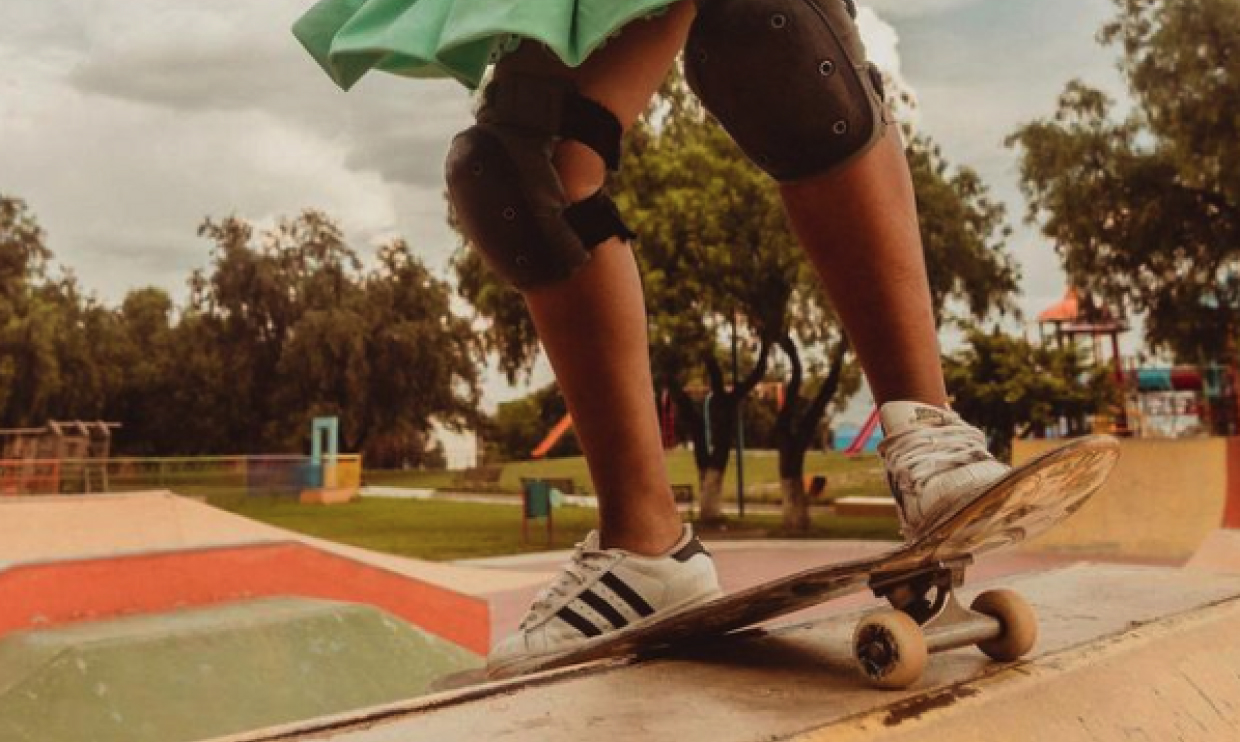 Building a community of skaters
The group is having a massive impact on their local community too, with the development of Ollantay Urban Park, a once a baron piece of land, but thanks to the skate movement and 'Proyecto mARTadero' it is now imillaskate's daily skate spot.
They also established the 'OllantayWasi Skate School' to teach local kids how to skate, which has grown with kids from all over the city wanting to join.
We'll be keeping an eye on the Imillaskate collective and so can you by following them on Instagram and TikTok. 
All of the images for this blog have been sourced from the imillaSkate Instagram account.