Do you have a passion for skateboarding? There are so many incredible skateboarding events in September happening in the UK and around the world – and we've collected the best of these for you in our handy guide.
UK Skateboarding Events in September
St Peter's Pop-Up Ramp Antics – Brighton
If you are seeking a skating event by the sea, then head to Brighton on Saturday 24th September for St Peter's Pop-Up Ramp Antics. This incredible event takes place from 10am until 6pm and gives everyone a chance to take part.
All ages and abilities are able to participate, with sessions for mixed genders, female and LGBTQ+ centred sessions, as well as skate jam, free skate lessons, and plenty of prizes and giveaways.
Originally scheduled for the 17th of September, this event was postponed due to unforeseen circumstances to the 24th September with the same sessions, prizes and fun they had planned. Check them out on Instagram for the latest updates @bhsa.brighton.
Castlegate Festival & Marioland Jam – Sheffield
If you are further north on 17th September from 2pm until 5pm, then Sheffield's Marioland Jam is the perfect spot for you.
You can enjoy a host of fun activities with ramps provided and a great day out.
Follow @houseskatepark for all the info and upcoming events.
World Rookie Tour – Graystone, Manchester
Have you always wanted to enjoy the black Yeti but can't be at the world finals in Austria?
Then you're in luck because the World Rookie Tour is stopping off in Manchester for a day on 17th September.
With a full competition for Rookies (those born from 1st January 2003 to 31st of December 2006) and Groms (born from 1st of January 2007 and up) this is a not-to-be-missed event!
Find out more at graystoneactionsports.co.uk.
Wastey Skate Jam – Newcastle upon Tyne
On 18th September, Newcastle upon Tyne plays host to the Wastey DIY Skate Jam from 12pm.
This annual must-see shows off everything there is to love about jamskating and invites everyone to get up close and personal with this fun event.
Follow – @thewasteydiy.
Annual Military Skate Jam – Nottingham
On 22nd September, Nottingham's annual event is back! Skate Jam takes place at Flo Skatepark, where all Armed Forces members can enjoy a day of skating fun.
You can benefit from formal coaching, open skating, and exciting competitions. Whether you're a new skater or you've been at it for years, this is your time to shine!
Follow – @army_skateboarding_unofficial.
UK Vert Series – Mount Hawke Vert Jam – Truro, Cornwall
The 24th and 25th of September should be put in your diary if you're in the Cornwall area.
The UK Vert Series has a mix of events for different groups, from little ones to those over 40, with competitions for those who want to test their skills, and room for spectators to cheer on the talented skaters!
For more info head to vertseries.com.
Dunfermline Skate Jam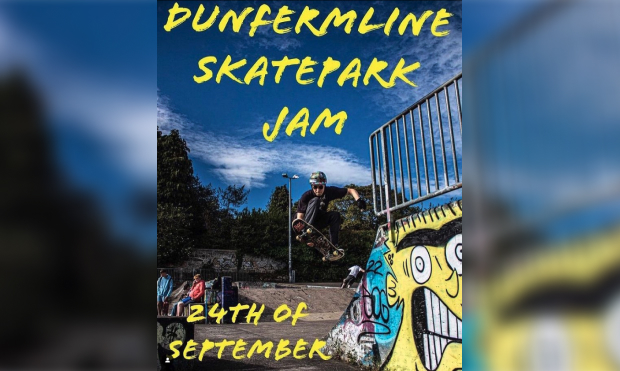 Do you want to show off your skating talents and try your hand at winning some incredible prizes?
Then Dunfermline Skate Jam on Saturday 24th September is an event you won't want to miss. Will you take home the glory of a great win, or just have a ton of fun?
Follow @dunfyparkmovement.
Worldwide Skateboarding Events in September
Snowboard the Streets – Bordeaux and Cote d'Azur – France
A
re you in France this year? Then you will want to witness or take part in this longboarding phenomenon.
With accessible freeboarding for all ability levels, you can learn as you go or display your pro status.
Head to Bordeaux on 23rd-25th September to take part, or visit Cote d'Azur on 8th-9th October for skating fun by the beach.
Find out more at freebordeurope.com.
Naheland Freeride Nr. 7 Kurvenstar 2022 – Germany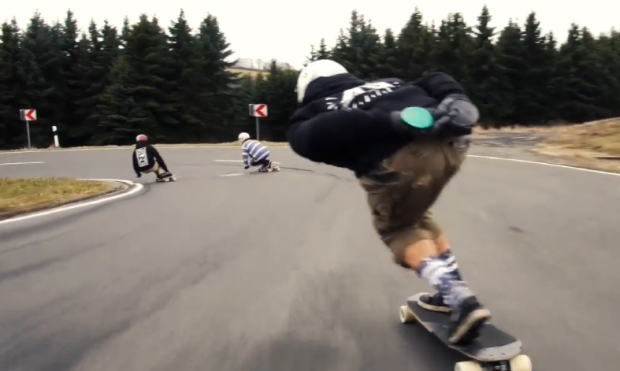 Early September sees this amazing freeride event come to Germany from 2nd-4th.
This intense and rapid competition is the perfect way to display a need for speed, with the fastest time to cover 1500 metres will take home 500 Euros as a prize (as well as bragging rights).
Find out more at boardriding.com.
Swiss Skateboard Cup Championships – Zurich
Switzerland is known for its outdoor sports, and the Swiss Skateboard Cup is a perfect example of this.
Taking place on 24th and 25th September this year, this exciting skateboarding event has street and park terrain freeboarding in beautiful surroundings.
Follow @swiss_skateboard.
2nd Annual Des Moines Streetstyle Open – United States
Take to the streets if you happen to be in the USA! Back for a second year on 22nd-24th September, this event takes place all over Des Moines, Iowa, such as Railroad Park, Lauridsen Skatepark and more, as participants race through this impressive street course.
Find out more at catchdesmoines.com.
Skate Park Leagues Competition – Australia
The Skate Park Leagues Competition takes place all over Australia, but it begins on 27th September in Queensland.
This competition aims to show off the best of skate park culture and embraces disciplines such as scooters, BMXs, and of course skateboarding.
Follow @skateparkleagues.
---
That sums up the skateboarding events in September, which we think are ideal for anyone who wants to enjoy some iconic skateboarding action. Don't miss out on future skateboarding events, check out our skateboarding blog.