Whether you're new to skateboarding or consider yourself somewhat of a skateboarding pro, it's nice to visit different skateparks for a change of scene. That's why we've put together a cracking list of the 10 best skateparks in the UK we recommend you visit; outdoors edition.
1. The Level, Brighton
The Level in Brighton is ranked as one of the best skateparks in the UK.
It's the centre of the Brighton skate scene, made of 1,400 sq m of polished concrete. There are street and transition sections to hone your skills in.
It's popular for learning the basics as well as mastering tricks. This skatepark is in a central Brighton park with food and drink outlets nearby.
2. Bath Skatepark, Bath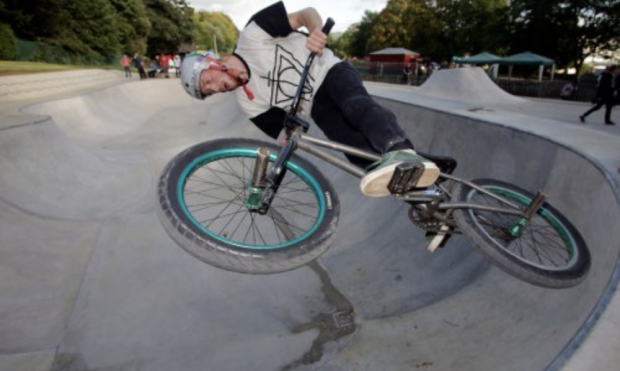 Located in Royal Victoria Park in Bath, Bath Skatepark is a destination for skateboarders and BMX riders to test their skills.
This park was upgraded in 2015 to the space it is now. Viewed as one of the best skateparks in the country, there are two bowls, plus other sections including street and freestyle.
3. Haverfordwest Skatepark, Pembrokeshire
Welsh skaters should check out Haverfordwest Skatepark in Pembrokeshire.
This is a riverside skatepark created by Maveric Skateparks offering great views.
It's a huge site that's all concrete with bowls, bowled corners, banks, and lots of transitions. Street elements are also spread around. It's free to use and is great for both beginners and more experienced skaters.
Many visitors feel it's worth a journey if you don't live locally.
4. Radlands Plaza, Northampton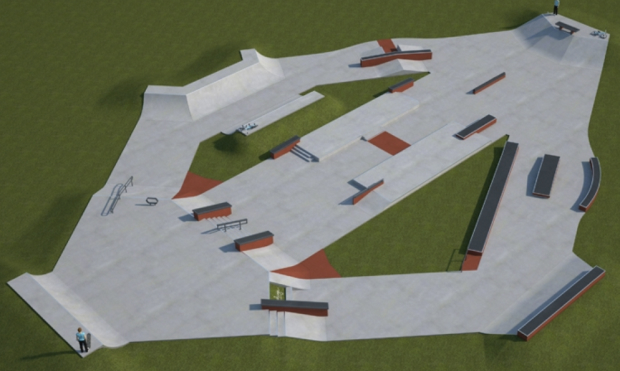 Radlands Plaza is a winner with skaters in Northampton.
This is a purpose-built skatepark for skateboards, BMX, blades, and scooters. There are numerous sections and the design lets you enjoy clean lines or focus on a specific area.
It's free to use and is floodlit during the evenings so you can skate at any time. A limited amount of free parking is available nearby.
5. Southbank Undercroft, London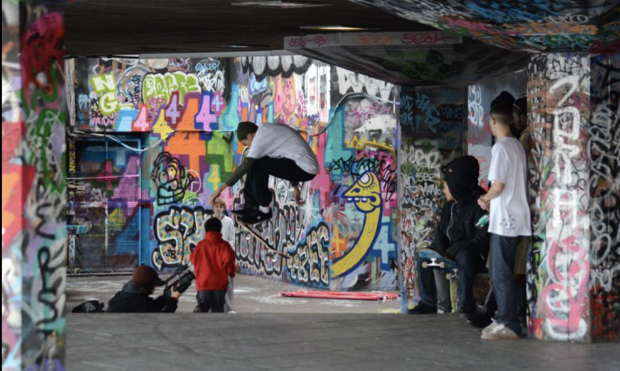 London's Southbank Undercroft is widely seen as the birthplace of UK skating.
Perched next to the Thames, this place is outdoors but undercover and open around the clock. It's an ideal spot whatever the weather.
This one wins fans because of its character.
The concrete space is filled with graffiti and challenging elements, including notorious banks and drops.
6. Livingston "Livi" Skatepark, Livingston
Up in Scotland, there's Livingston Skatepark, known as Livi.
This one was built back in 1981 at an important moment in the development of UK skating.
Extensions have been added to create more elements. Whilst there's a beginners area that was built in 2013, this place is really for the experienced ones. It has floodlights and is open 24 hours.
7. Projekts MCR, Manchester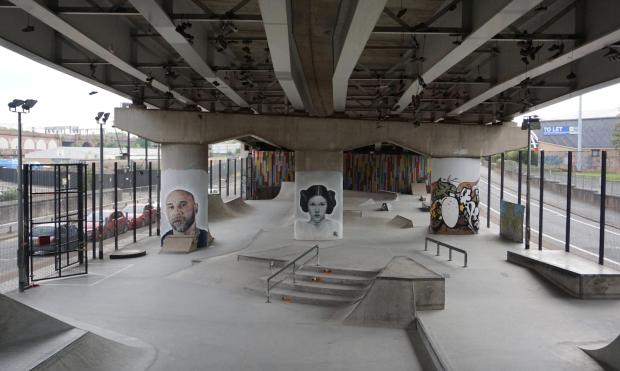 Another top UK skatepark is Manchester's Projekts MCR.
This is a concrete and wooden plaza skatepark – many think it's one of the best designed in the whole country. It's undercover so great for wet days and has a huge range of well-laid-out obstacles.
Coaching sessions are available and you can hire the whole skatepark if you want to.
8. Hereford Skatepark, Hereford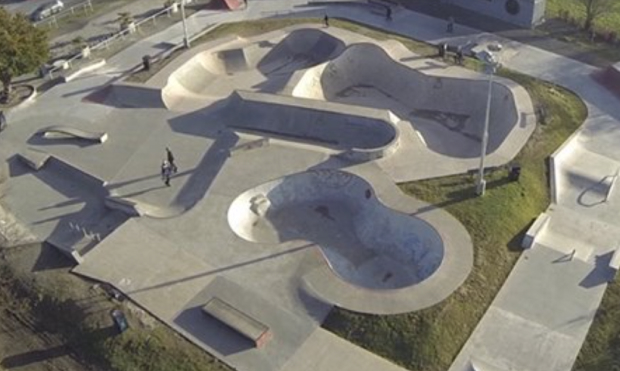 Hereford Skatepark is a charity-run initiative.
There are street and transition sections, plus obstacles to test your prowess. It's a large park with plenty of space, and a good spot for beginners to develop their skills.
It still gives experienced skaters a bit of a challenge though. You can easily access this spot by public transport so it's worth a visit if you're not from the area.
9. Oxhey Activity Park, Watford
The skatepark at Oxhey Activity Park in Watford is part of a multi-use site.
As well as the park, there's a cafe, outdoor ping pong tables, and a play area for kids.
This park is ideal for skateboards and BMXs and has a separate beginners' section, plus elements and obstacles that all abilities can enjoy. There are also weekly after-school clubs.
10. The Rom, Hornchurch
Located in Hornchurch, The Rom is a destination for skaters in London and Essex.
This riverside skate park was one of the first on the skateboarding scene.
Now it's a thriving site with numerous bowls and elements. You pay for entry but there are also toilets, a cafe, a shop, parking facilities, and a spectator area. Dogs are welcome too.
---
What are you waiting for? Grab your board and go check them out. Why not try out some new skateboarding tricks whilst you're there?